Our Story
Inspired by the love of coffee and travel adventures
This story didn't start a "long, long time ago", actually it was about June 2017.
My husband had a business trip to Japan and brought home some Japanese coffee as a gift.
We all loved the concept of this little filter (with pre-ground coffee in) that hangs over your cup and makes a single serving filter coffee.
No fuss, no gadgets AND it's biodegradable!
We just had to share this portable pour-over experience with everyone, but we didn't enjoy the Japanese filter coffee taste that much.  We took a trip to our local gourmet roasters and drank lots and lots of coffee, until we found a couple of blends that stood the test of a selected group of tasters.
Living in the Western Cape with its diverse fynbos and beautiful proteas, and because we love our iconic National Flower, we named our South African brand of drip filter "Protea Coffee".
Now we are proud to share our drip filter motto with everyone – to experience life's adventures AND enjoy gourmet coffee on the go!
Yours in coffee,
Louise Vermaak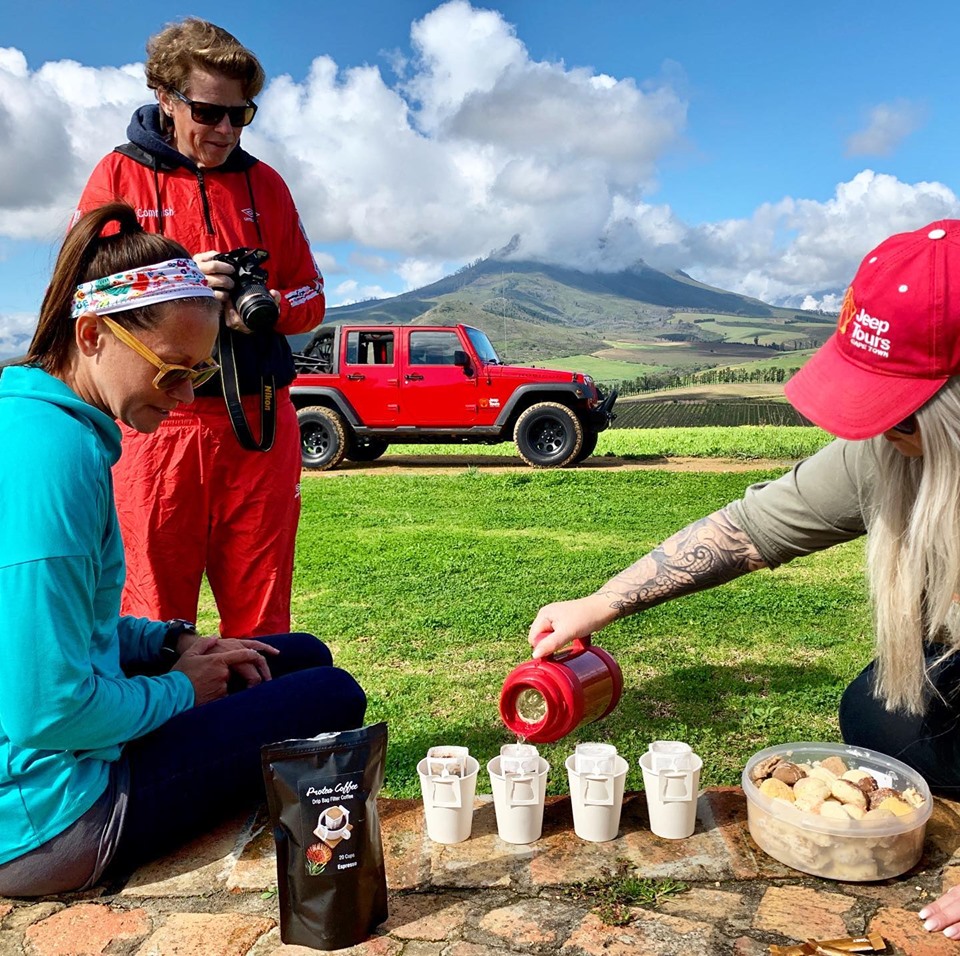 Our Tribe
Share your #proteamoment and stand to WIN
One of the best things about Protea Coffee is that it rejuvenates your soul.  It's more than just coffee, it's a ritual to be savoured while taking time out to enjoy the beauty around you, whether it's a road trip, rock climbing, hiking, biking, camping or even travelling overseas.
Our challenge to you is to rediscover your sense of adventure and to inspire others to do the same.
Join our tribe, share your #proteamoment pic or video on facebook or instagram and stand a chance to WIN a free hamper of Protea Coffee. The more adventurous, the better!