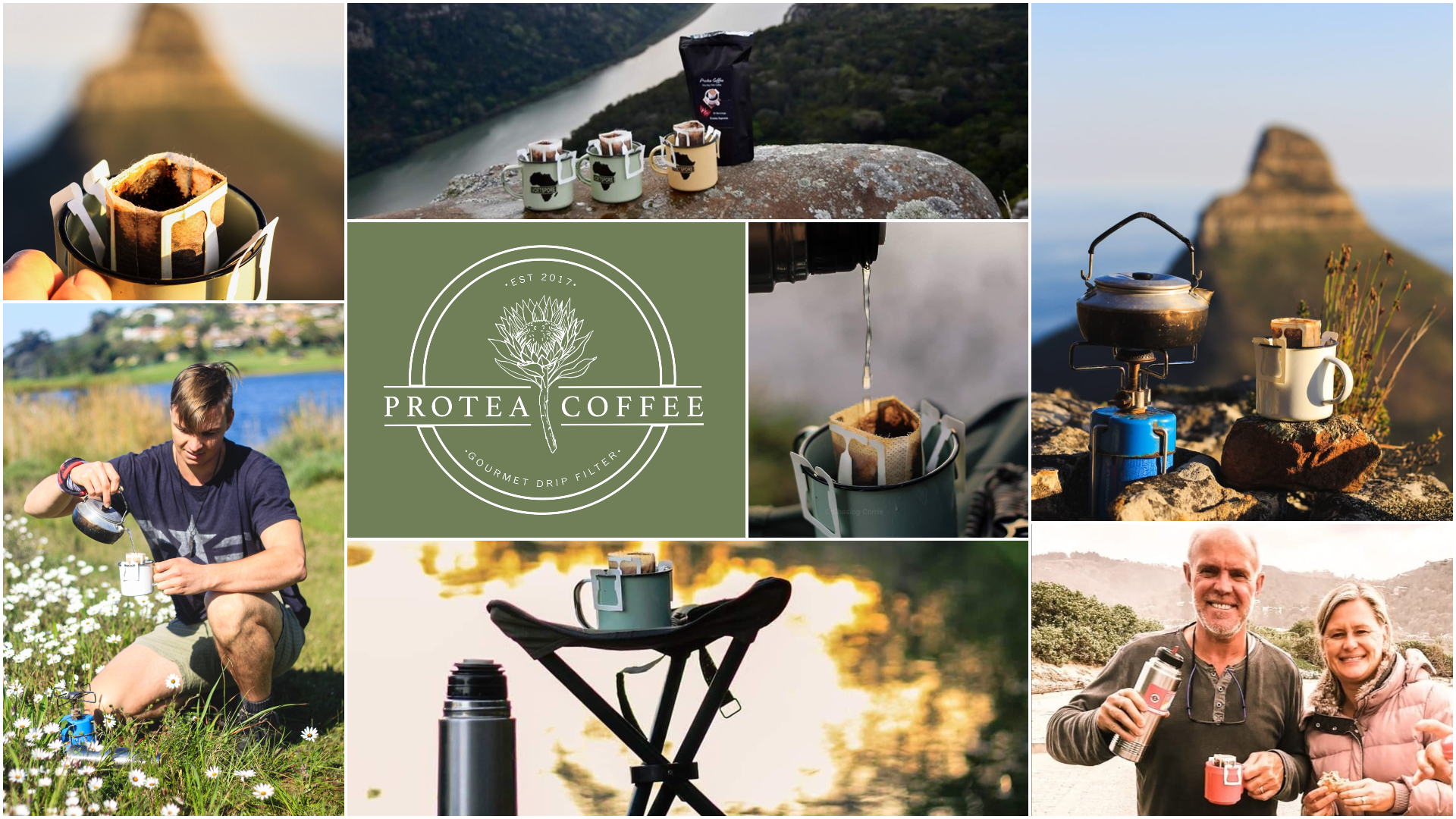 Freshly brewed for life's adventures
Enjoy gourmet coffee on the go!
Who we are
About Protea Coffee
Protea Coffee was established in 2017, following the trendy and very popular Japanese style drip bag filter coffee.
Our Drip Filters
Our single serve drip filters are imported, biodegradable and our pure ground filter coffee is sourced locally with origins from Africa and South America. Simply tear off the perforated filter tab, hang paper ears over your mug and pour hot water into the filter. No machine or press needed for the perfect cuppa. Drip coffee is portable, convenient and you can take it anywhere.
Our drip coffee comes freshly packed in pouches of 15 single servings.
Two single-serve drip filters are also available in smaller travel packs, ideal for the outdoors, office, travel and hospitality industry.
All of our coffees are medium/strong blends and can be enjoyed by everyone.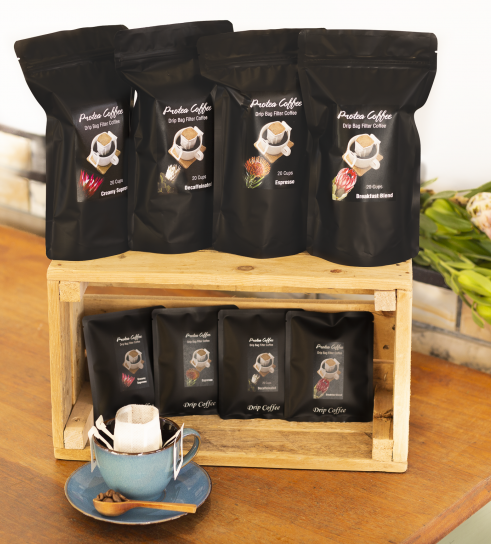 Our clients say
Testimonials
Cathrine van der Bank (South Africa)
This is the best way for me to enjoy my coffee . I work at different locations and it's not always easy to get my fix of good coffee . This is easy, affordable and no mess! Well done!
Mirinda Coertzen (South Africa)
The best in convenience and taste.
Corrie van Niekerk (South Africa)
One of the most novel ways to have a cup of coffee outdoors. Setup works remarkably well.
Paul van Eyssen (South Africa)
Good coffee anywhere anytime.  Winning recipe!
Riana Deysel (South Africa)
A Kruger National Park must have. It was easy and delicious on holiday and bonus: no more stinky coffee flask.
Our products
Premium Coffee